Microsoft have announced that Office 365 customers later this year will be able to use ExpressRoute, which is a private, managed connection from the corporate datacenter network, to their Office 365 services.
Besides delivering a more predictable network performance, the ExpressRoute provide increased data privacy, better mangement features and new reliability options.
Each ExpressRoute, by default, is created with two active, physical endpoints, so multiple ExpressRoute connections can be configured for redundancy.
ExpressRoute is currently only available for Azure services but is expected to be available for Office 365 services during Q3 2015.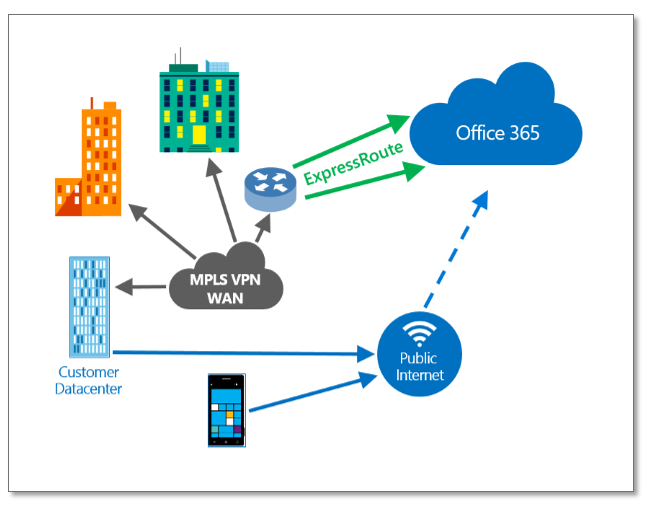 Reference:
ExpressRoute
http://aka.ms/ero365