Several of the upcoming features in the Office 365 Road Map underlines a game changer in the competitive environment of both unified communication and security for Microsoft, its partners and the customers.
Microsoft is currently developing and testing the integration of enterprise unified communication, domain purchase and message encryption services directly into Office 365, instead of using a range of third party providers.
Among others, these following features are currently in the Office 365 development pipeline:
Cloud PBX in Skype for Business Online
New features in Office 365 based on the enterprise voice feature set in Lync Server and Skype for Business Server will enable Office 365 customers to eliminate traditional PBX systems for their users. The Cloud PBX capabilities will include traditional calling features such as answer/hold/transfer, and the ability for customers to leverage existing current PSTN contracts, carrier circuits, and numbers to make and receive phone calls.
PSTN Conferencing in Skype for Business Online
PSTN conferencing from Microsoft will give Office 365 customers the option to purchase traditional dial-in capabilities for their Skype for Business meetings directly from Microsoft. This will be offered initially in the US.
Office 365 Domain Purchase Experience
Office 365 admins will have an updated purchase domain experience available soon within the Office 365 admin portal. This will provide benefits to Office 365 admins including reduced billing complexity, reduced log-ins required, automated domain management including DNS configuration – all directly from Office 365 rather than third party providers.
Office 365 Message Encryption: End-User Triggered Encryption in OWA
With End user triggered encryption in OWA, end users will be able to directly encrypt messages with Office 365 Message Encryption. Today, it can only be configured with Exchange transport rules by admins, but with this capability end users can encrypt messages directly from OWA using Office 365 Message Encryption
Today, many customers have a traditional PSTN PBX solution, with limited options for integration to their existing or future Office 365 services, and often the only option is to either continue or upgrade the existing technology or switch to a new on-premise IP-based unified communication platform like the newly released Skype for Business Server 2015. Without an on-premise Lync or Skype for Business Server, the Skype for Business client cannot perform public PSTN voice calls or connect to traditional PBXs for access to public telephony services.
With the planned features in Office 365, PSTN conferencing and Enterprise Voice will be added directly into Office 365, creating a one-stop Cloud Communication Service as a a viable PBX alternative. Because the PSTN integration require contracts with national or regional telecommunication providers, Microsoft will initially introduce the new PSTN Conferencing feature in the U.S. and as contracts are signed, the service will properly get general available in other regions.
In addition, Office 365 will get the option to use Microsoft for Domain registration and purchase, and end users will have the option to perform Message encryption directly in OWA, which have involved separate configuration by the service administrator to the Exchange Online service.
Only limited details about the upcoming features are currently know, and a long list of will likely emerge regarding integration, licensing, dial plans and pricing, but the appearance of these features on the Office 365 Road Map underline the huge potentials and ambitions of the Office 365 service platform.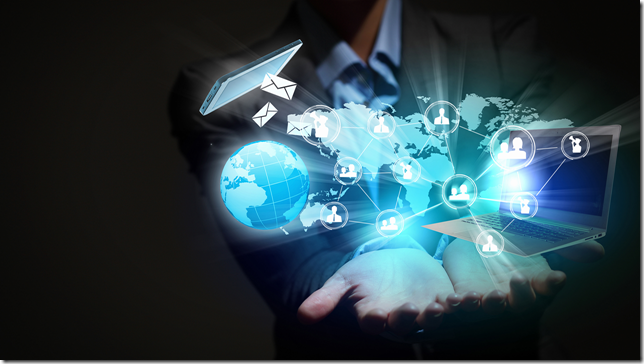 References: