The process for getting a downloadable VHD for running a Dynamics 365 for Finance and Operations OneBox VM locally has recently been changed, as announced in the LCS February release notes – https://blogs.msdn.microsoft.com/lcs/2018/02/13/lcs-february-2018-release-1-release-notes/.
While the process previously involved starting a "Cloud-hosted Environment" deployment, it has now been simplified, and relocated to the Shared asset library.
How to download the image to install a OneBox VM for running a Dynamics 365 for Finance and Operations development environment locally:
1. Log in to https://lcs.dynamics.com with your LCS project user account
2. In the main page, click on the Shared asset library tile:
3. Select the Downloadable VHD asset type
4. Locate the files for the relevant version you want to download.
In this example, I selected version 8.0, update 15, which consist of 12 parts.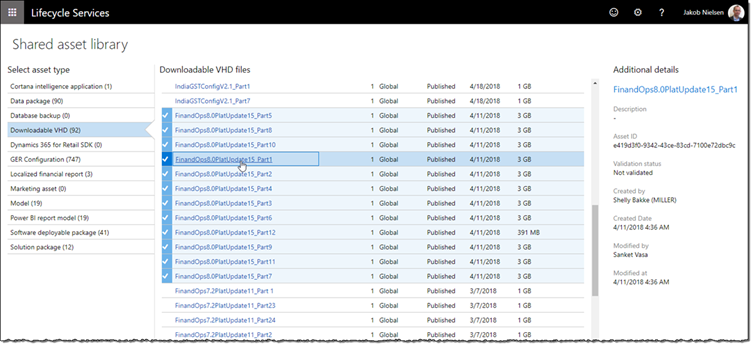 5. When all parts are downloaded, locate and run the part01.exe file, which opens a prompt to create the combined .vhd file: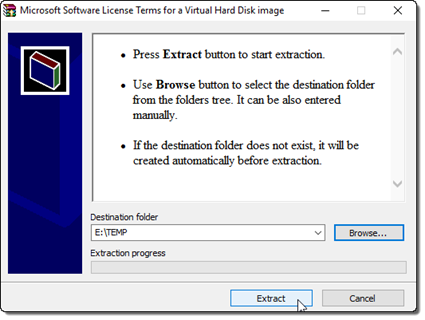 6. After the extraction process has completed, deploy the VHD file using Hyper-V.
Create a virtual machine in Hyper-V
https://docs.microsoft.com/en-us/windows-server/virtualization/hyper-v/get-started/create-a-virtual-machine-in-hyper-v